Need some inspiration?
Look no further, take a peek at what other shoppers are buying. Our most popular and best price internal doors are found here.
Even if you hire someone to do the work, it is always a good idea to have a basic understanding of what needs to be done. A contractor can probably replace a door within an hour and typically this type of project can be completed just about any time of year. In spite of this, it's best not to begin projects of this nature in the prior weeks to significant occasions since you most likely need your home flawless if you intend to entertain.
Almost all doors are trimmed to fit the opening so on the off chance that your frame is not square you should consult a joiner. Standard door sizes fit most existing edges but some seasoned houses will have moved causing twists and turns in the door frame. Framing a door inaccurately can rapidly take away the value and beauty of a door. Using shoddy materials or frugal shortcuts can prompt damage on the door and can cost more over the long haul. Make a point to follow fitting directions precisely, or hire a professional when framing an entrance way.
Choosing the correct size of door is very important as there is typically a limit (we recommend no more than up to 6mm each side) to the amount you can trim a door. The first mistake a few people make when hanging a door is to begin fitting furniture (handles, hinges etc) before the door is trimmed. If you are ready to do it yourself please watch the instructional video on how to install an internal door by XL Joinery.
Home trends and interior style constantly change and it's easy to overlook upgrading your internal doors. The right door will make your guests feel comfortable and add to the interior design. Whether you're building a new home, renovating a house or looking for replacement internal doors UK it's important to choose the door that is right for you.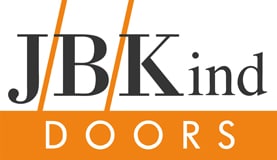 JB Kind are experts in wooden door manufacturing and design with three decades of experience in the market and 140 years as timber specialists.
JB Kind are a leading UK wooden door company selling 250,000 doors every year.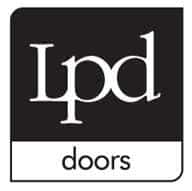 LPD Doors offer the best choice and suit all tastes. Beautifully appealing, trendy and price sensitive. They are leading suppliers and have been distributing doors for 35 years.
If you are looking for something great, Leeds Plywood & Doors promise you can expect more than just a door.
Shawfield Timber is a leading supplier to the joinery trade across the central belt of Scotland.
Established for over 30 years they offer a complete service to joinery specialists with wood products, flooring, and hardware.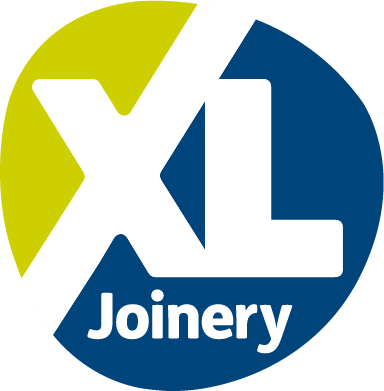 XL Joinery has been helping homeowners change the space they love for over 25 years.
A leading supplier and one of the most respected names in the UK Builders and Retail market, they supply more than 400,000 doors every year.
It's vital to make the correct choice while picking a finish for an internal door. You'll see them, open them and close them every day so it's fundamental to take as much time as needed to survey your alternatives.
Unfinished doors require a protective coating before installation. They might be somewhat cheaper to purchase, but you will need to varnish, stain, wax or paint them yourself. There are innumerable finish decisions, everything from a characteristic oak look with a matte or delicate glossy satin sheen to something uncommon or unique. Finish your door exactly as you desire.
Prefinished doors get a stain to draw out the features and improve the characteristic look of the timber. You completely avoid the hassle of finishing and know the door will look good for a considerable length of time. Ready to install.
MDF / Engineered
Most internal doors are made of medium density fiberboard. MDF, as it's called, is an engineered product, so it's very stable and won't warp like wood. It also doesn't have any grain, so it's entirely smooth and very easy to paint.
Hollow core
Hollow core doors are usually made of plywood or molded composite skin. The inside of the door panel is hollow so sound and temperatures can pass through the door more easily. Not as effective in security, fireproofing, weatherproofing and insulation as a solid door, but are significantly cheaper.
Solid core
A solid core door has an external layer made of a molded composite or plywood. However, a solid core door is filled with a wood fiber blend. These doors have much better sound proofing and temperature control qualities than a hollow core door. Can be made from a wide variety of hard and soft woods including cherry, mahogany, maple and pine. Solid wood can shrink and expand with changing humidity and temperatures, so it's best not to use solid wood doors for a bathroom, sauna or another damp setting.
*If you require more information please contact us directly.
Oak
Standing the test of time oak doors suit both conventional and present day designs and remains a firm top choice.
Pine
An authentic alluring look. Pine doors add character and comfort to a room.
Hardwood
Hardwood doors appeal to individuals who lean toward traditional style.
Walnut
The charm of walnut doors in interior design continues to become more popular. Rich warmth and sophisticated, highly recommended for minimalistic contemporary style décor.
Give your home a new life. A door may appear to be a practical and unexciting part of the house, but the right internal door won't just supplement function. The ideal door can enhance the decorating theme and serve as a focal point in any room.
Traditional doors feature warm, rich tones that are balanced. Formal and predictable.
Modern doors are clean, unadorned and use natural materials. Minimalistic and neutral.
Contemporary doors feature soft and rounded characteristics. Sophisticated neutrals.
Industrial doors emphasize distressed wooden elements making it feel mature. Raw vintage.
Colonial door styles are symmetrical with light and neutral shades. Traditional and timeless.
Rustic doors embody a rugged and natural style. Warm and earthy.
Victorian doors feature an eclectic mix of dark, bold and rich colours. Gothic revival.
Our doors are covered by manufacturer warranty for a period of 10 years from the date of purchase. During the warranty period, we exchange or refund any door that is proven to have a material or manufacturing fault.
In the unlikely event of a warranty claim becoming necessary, please contact us immediately and provide the following details:
Your name, address and telephone number
Original invoice with date of purchase
Product description, door type
Description of defect
Photographic evidence