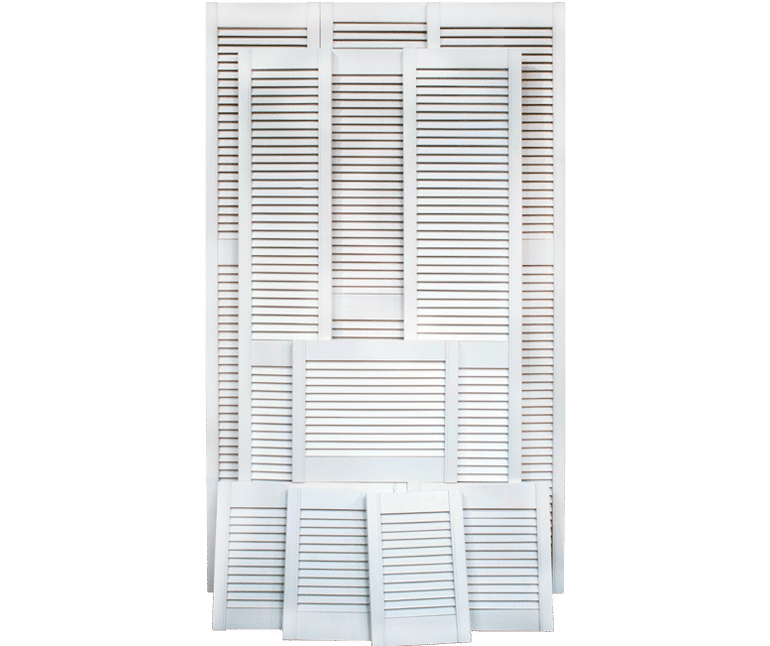 Open shutter design, white primed louvre doors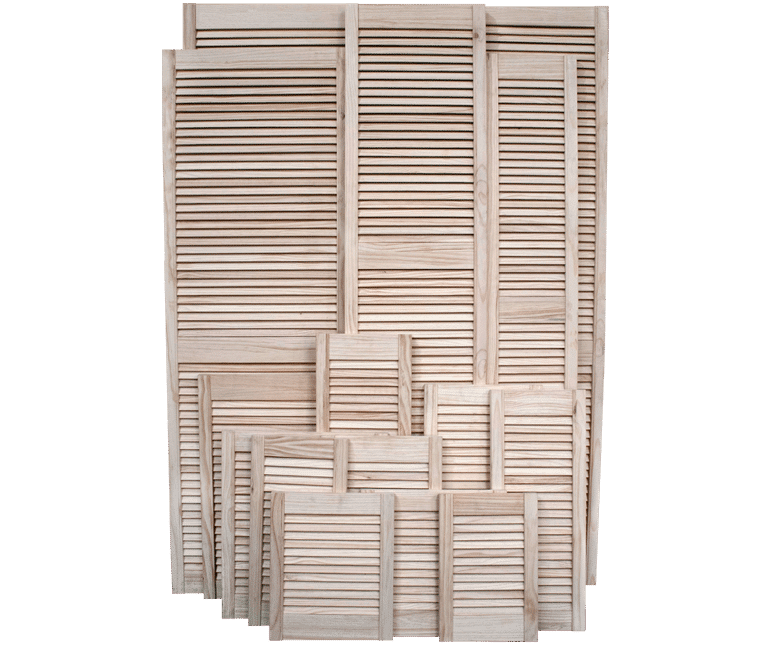 Open vented shutter, natural pine louvre doors
FREE Delivery
With All Louvre Doors
Stain, varnish, paint or leave in their natural state. Our pine louvre door range comes unfinished. Allowing you to get the desired look to complete your project.
Keep the white primed finish or paint for a unique look . The white primed finish provides the perfect smooth base for your paint colour of choice.
The open design makes them ideal for installation in areas that need ventilation. They are however suitable for a wide variety of uses:
Bedroom wardrobes
Kitchen cupboards
Bathroom cabinets and cupboards
Walk in wardrobes
Airing cupboards
Boiler house
Standalone storage cabinets and wardrobes
[Height x Width]All doors have a 28mm depth.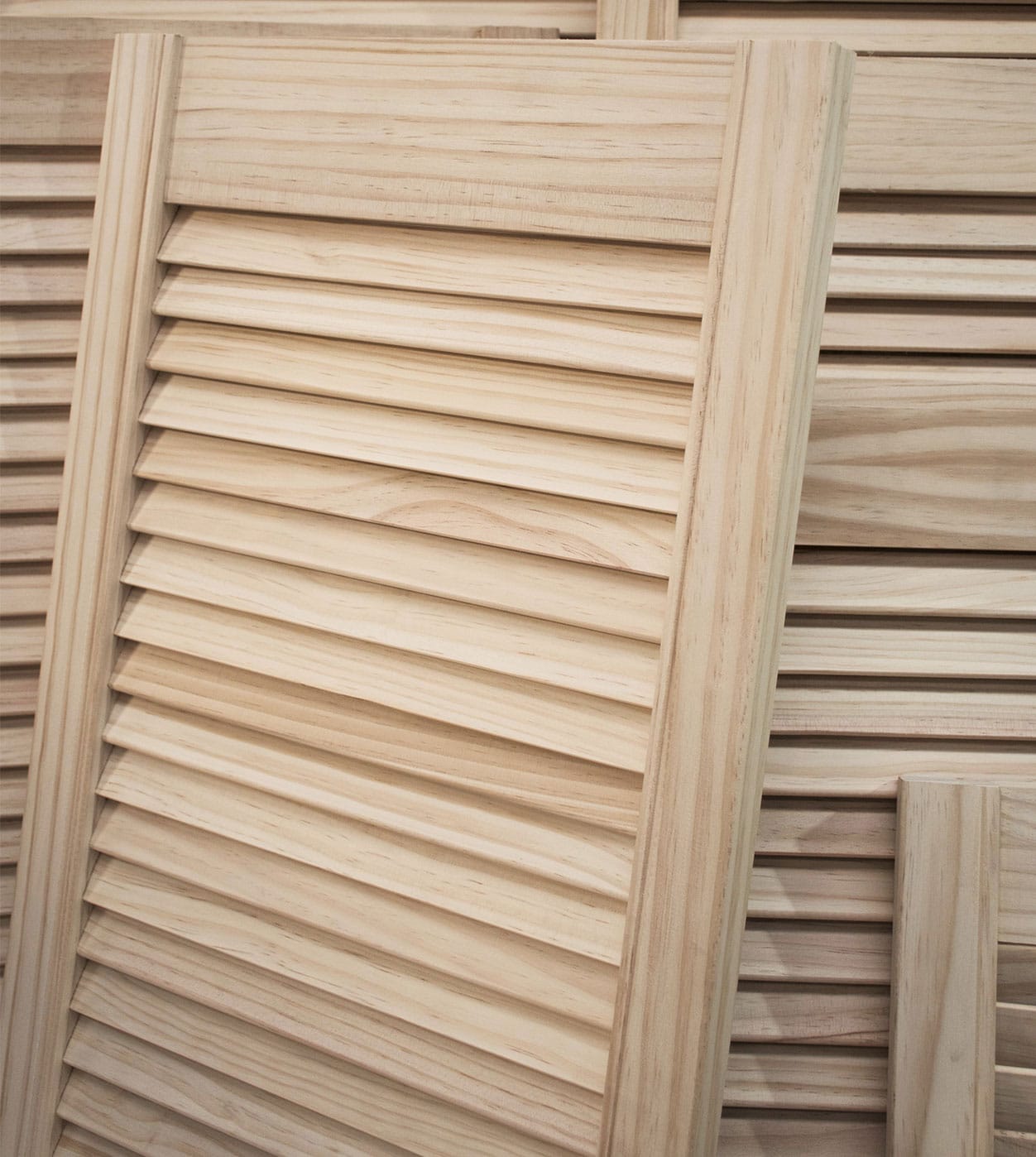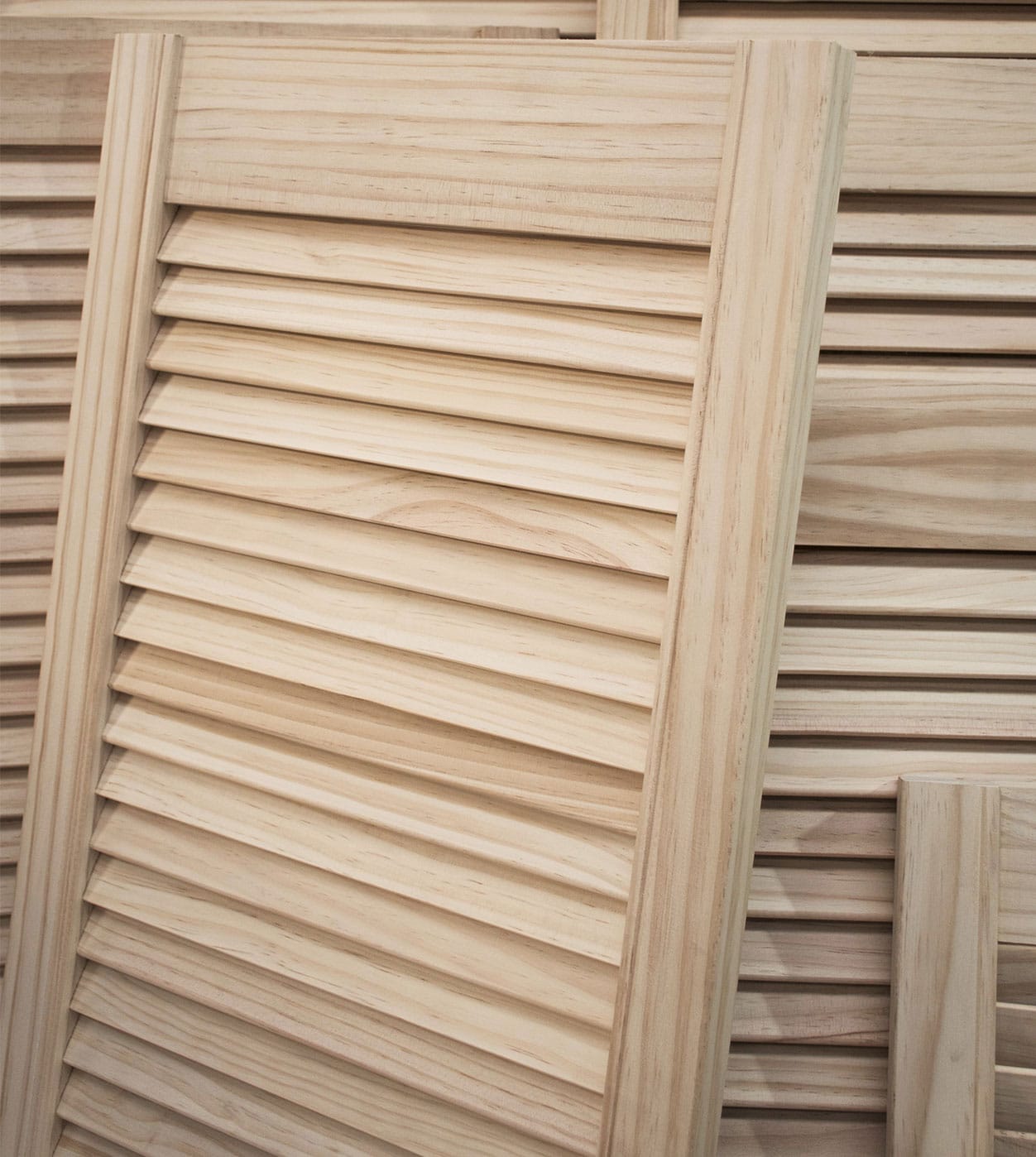 Support Bar
Some of the larger doors have an additional middle support bar to maximise stability.
Made to Measure
A huge range of stock sizes. We no longer offer a made to measure service.
Fitting Louvre Doors
How to install louvre doors.
What hinges should I use for louvre doors?
We recommend 2x 63mm zinc plated flush hinges with all louvre doors up to H 1676mm (66″) and 3x 63mm zinc plated flush hinges with all louvre doors on or above H 1676mm (66″)
Looking to install louvre doors saloon style?  You will require
External Use
Louvre doors for windows, and external shutters. Can I use these doors externally? Provided the doors are treated and sealed to protect them from the elements, they can be hung outside.
Provided the doors are treated and sealed to protect them from the elements, they can be hung outside. However, our louvre range is supplied for internal use. Additional treatment would be required