2021's Top 10 christmas door wreaths
From faux to real foliage, there's no reason for a naked door this festive season
Christmas wreath making is one of the most traditional forms of festive decoration and has been around since the 16th century. Growing in popularity each year, you can find them just about anywhere. There are so many different types too, from Christmas wreath-making kits, artificial door wreaths, and a new take on the traditional: bauble wreaths.
We love to see them all taking pride of place, hanging from one of our front doors.
In light of the approaching holiday season, we have compiled 10 of our favourite Christmas wreaths for customers.
Artificial wreaths are durable and long-lasting. These guys can take a fall off the door without too much complaining. You can hang your wreath and forget about it.
There is also so much choice with artificial wreaths; glitter, feathers, statement matte black leaves – the possibilities are endless! Artificial wreaths will also stand the test of time, so invest in good quality, beautiful wreath and you will be able to show it off year after year. The downside of an artificial wreath? That depends on how much the smell of Christmas matters to you…
Nothing says Christmas more than frosted leaves, red berries, and fairy lights. We absolutely adore this traditional little light-up number from Marks and Spencer, the perfect addition to any front door. The fairy light batteries pack is cleverly hidden behind the life-like eucalyptus so if you are looking for a Christmas door wreath with lights, this is a perfect choice.
It looks absolutely stunning against any white door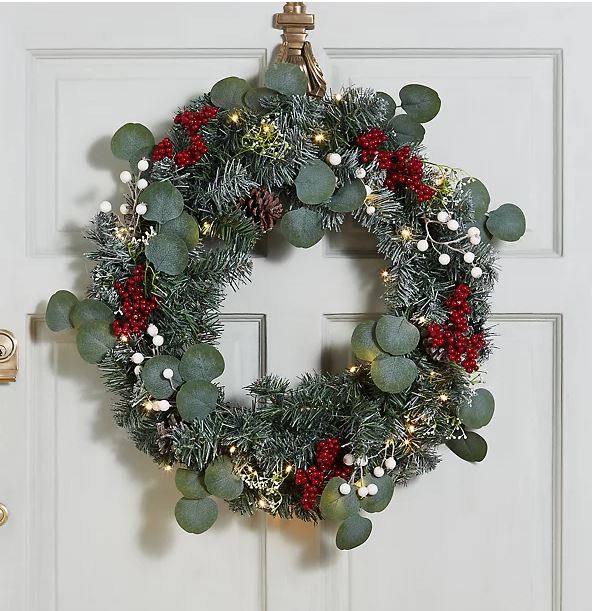 A traditional style wreath with a modern twist. We love the exposed twigs and pearly Christmas berries. Perfect for homes that have modern décor but want to keep Christmas traditional. The gentle frosting of snow gives the perfect festive feel. What makes the Mirabella Décor so special is that all wreaths are hand made to order, so each one will be individual to you.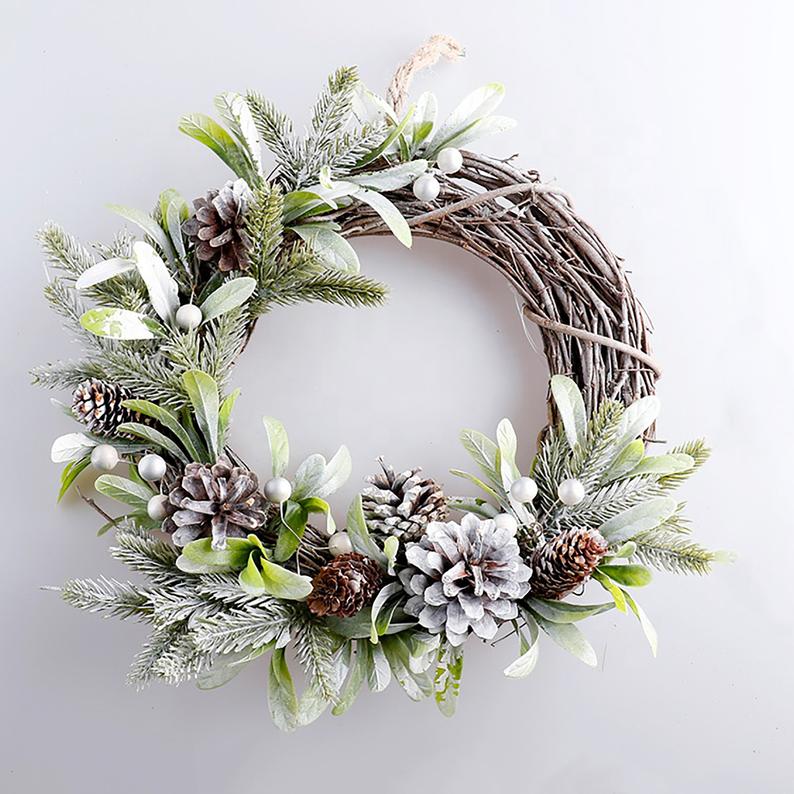 Pink finishes on front doors have been a huge trend this year which is why we love this everlasting wreath from Not On The Highstreet. Glitter galore, this wreath is really girly and a pink lover's dream. Pair with dark black front doors or couple with a snow-white front door, for that extra touch of magic.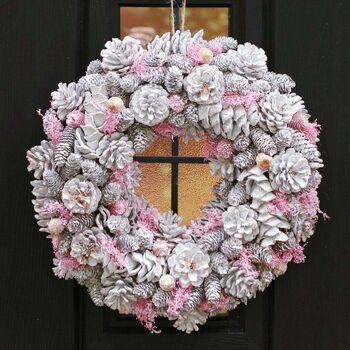 One for the kids – how much fun is this bauble wreath from John Lewis? 'Designed to make you smile', this bauble door wreath is inspired by Pop Art and other modern art movements. Made of bells, it will jingle every time you open or close your door. This wreath couldn't be any further from the traditional, but we think it injects an element of fun and creativity to your Christmas decor.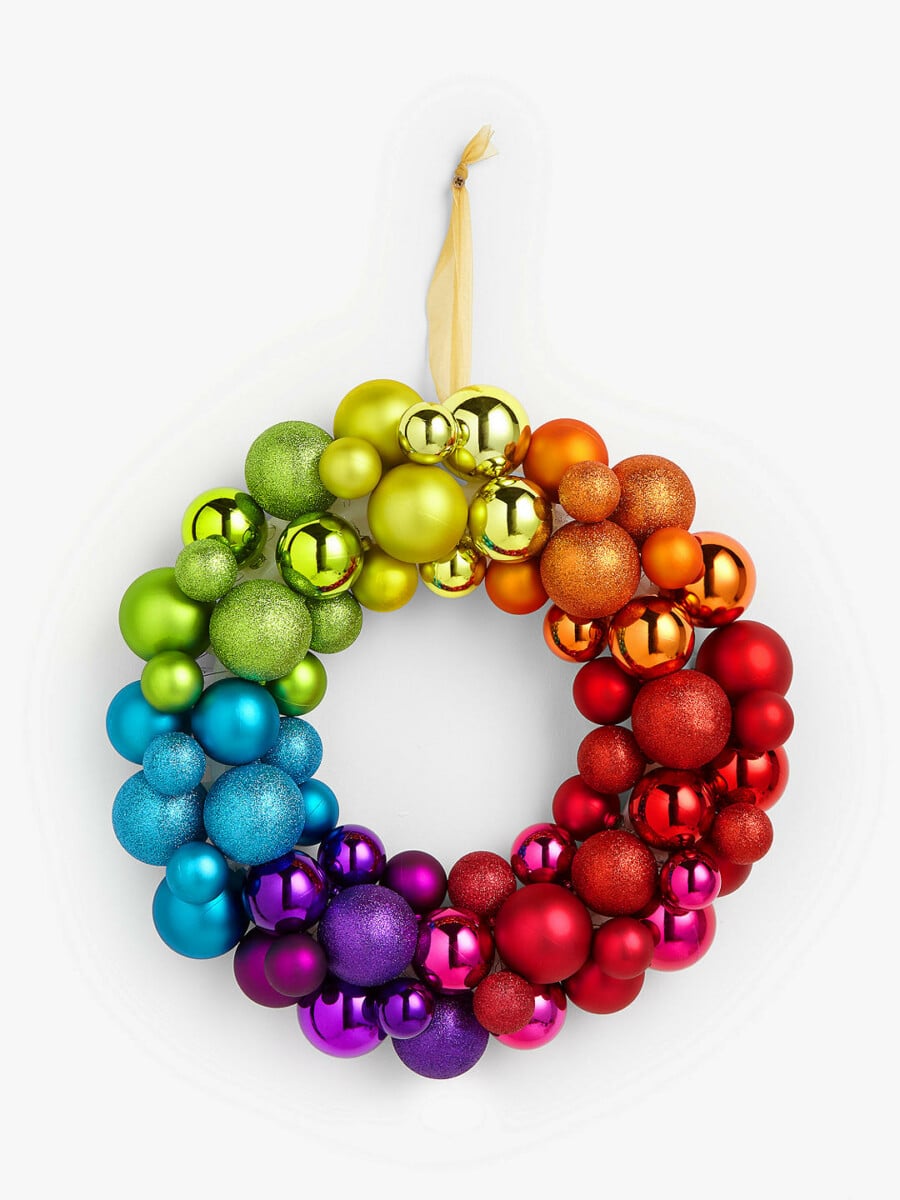 The luxury one, for those with bigger budgets or those wanting to splurge. Full of texture and volume, this green and berry door wreath is a truly luxurious piece and will add splendor and class when welcoming guests to your home. 
There is no denying the beauty of a real wreath with the fresh pine scent and the glossy leaves. These wreaths are often a little more expensive as they are handmade by florists. However, this means you have more ability to personalise your colours and composition.
Real wreaths are also much friendlier to our environment, simply remove any ribbon and accessories before putting in the compost bin or taking to a tree recycling center.
Fresh Christmas wreaths do require more maintenance than an artificial one, and will need to be sprayed with a fine mist of water to keep them green and luscious throughout the Christmas season.
Read about our favourites below:
There are two options here: you can either go foraging in your garden or across woodland to handpick the different elements for your wreath. Or you can skip that bit and pre-order from your local florist. Either way, homemade wreaths are such a fabulous way to get into the spirit of Christmas and fun activity for the family. One of our Local florists, Mrs Bouquets, has a wreath in a box, which we love. Order your wreath with your chosen colour theme and you can zoom into the virtual lesson. Have a family wreath off and enjoy with your household with some bubbly and Bublé.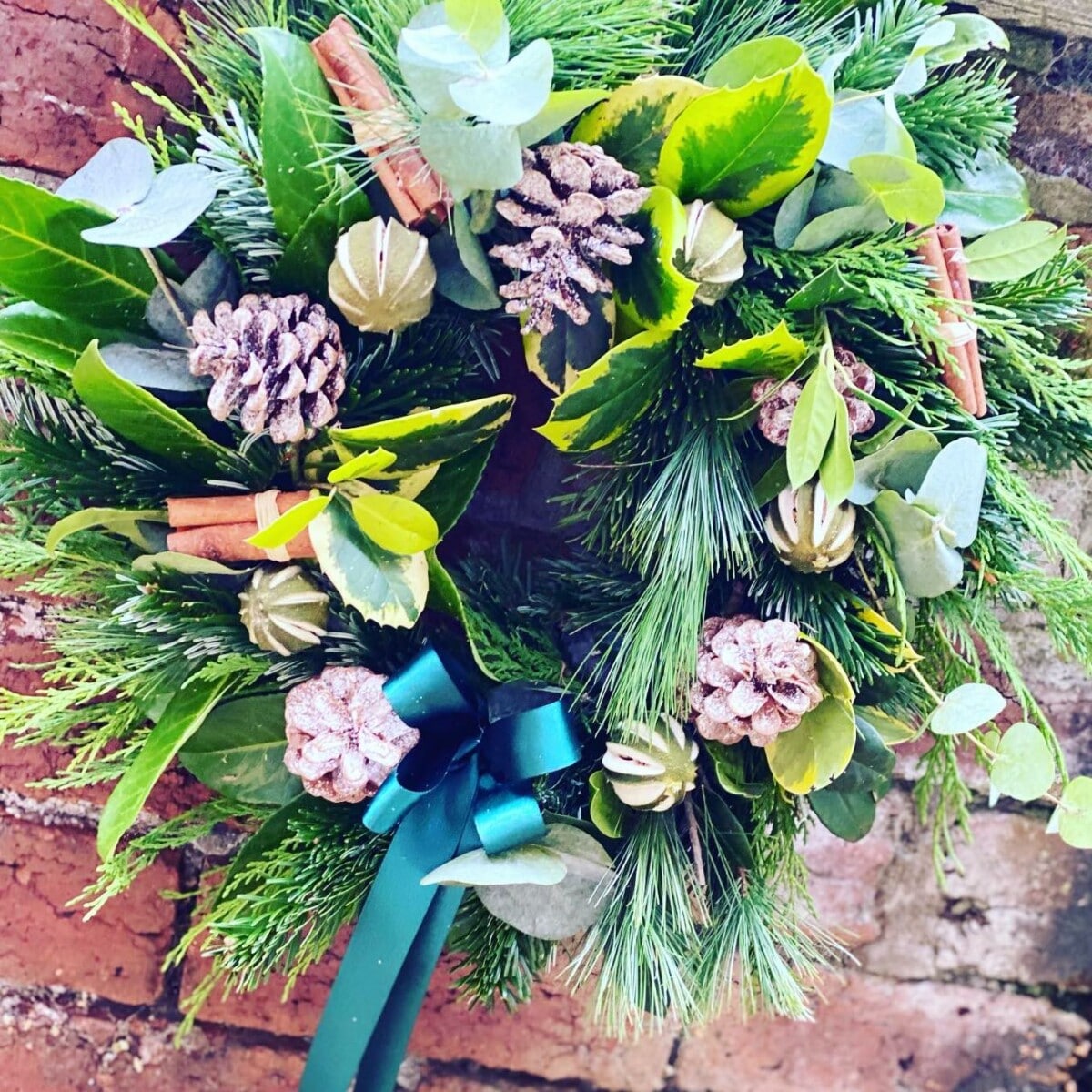 Whatever festive bloom or seasonal foliage you require, every Interflora wreath is as unique as the last. From classic to contemporary, they come in 3 different sizes covering a range of budgets and are hand-made to order from your local Interflora.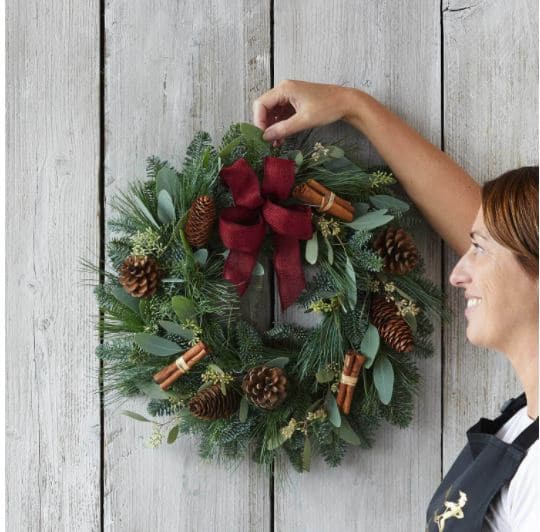 A stunning country twist on a traditional Christmas wreath. Brimming with natural accents like pheasant feathers and birch twigs. Pinecones and cinnamon mean not only will your front door look like Christmas, but it will smell like it too.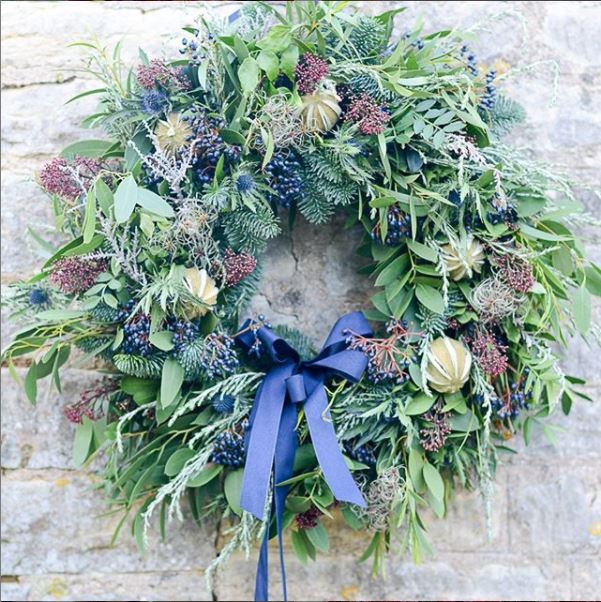 Wow-what else can we say about this one? If you are looking for an Instagram-worthy, show-stopping handmade wreath, then look no further. Peacock feathers with hints of copper and gold, fall into the Christmas spirit as you fall in love with this wreath.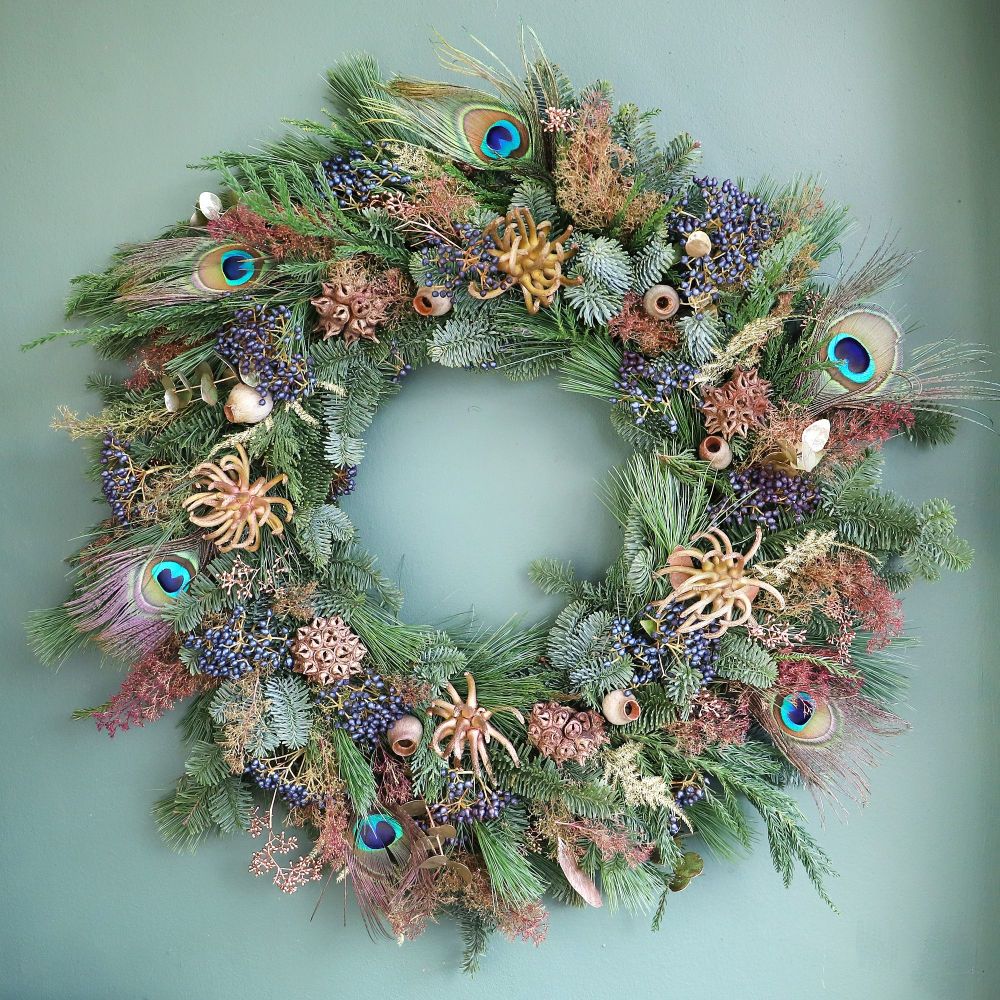 A truly special way to celebrate, this lovely holly wreath with sliced and whole dried oranges is simple yet striking. Cozy and nostalgic, this wreath would suit any style of property and any type of door.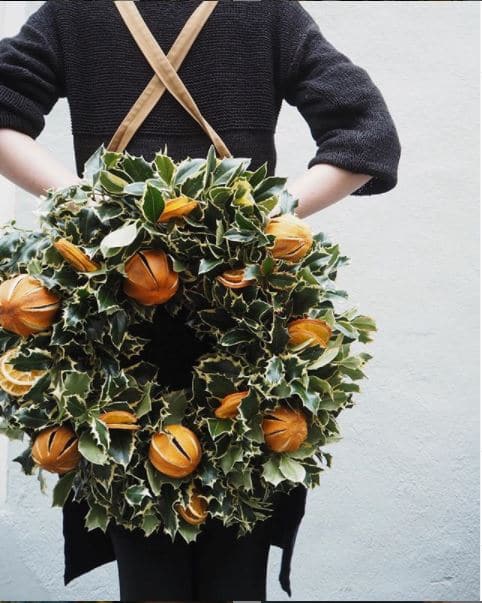 We hope this has got you into the Christmas spirit and you have the perfect wreath on order, but remember… what is a wreath without somewhere to hang it! Have a lovely Xmas and Happy New Year from Shawfield Doors.