Visiting Our GLASGOW showroom
View our great selection of doors and see what you can find at our dedicated showroom.
Exceptional Customer Service
Over 40 Years Of Experience
Shawfield doors
Your Glasgow Door Specialists
I admit it: as a kid, I thought it was pretty cool to run around those old DIY showrooms me and my family would visit for all those bits and pieces needed around the house, even if I didn't know what most things were really used for. Turning on and off light switches, browsing all kinds of colourful finishes, surrounded by the warm scent of timber, and opening and closing doors as far as the eyes could see. It was a good time on those Saturday mornings. Although much of that old magic is lost (thanks, growing up!) there's still nothing like being able to visit a showroom and get a look at what you're wanting before you buy it. We absolutely agree.
With this in mind, we've created a one-stop-shop for all things external and internal doors in Glasgow. There's a lot of door sales specialists online, but there are fewer who can boast a great showroom for you to come and see the products you love at competitive prices. Come see what sets us apart from the rest of the joinery crowd.
Our Doors
Each door we sell has been especially chosen for quality and design. If we wouldn't have them in our own home, we won't sell them. It's that simple.
Putting Customers First
Nothing is too big or too small – we are here to answer all your questions. Find our team in our showroom or contact us online to speak to the experts.
Interior Doors For Every Home
View our range of interior doors suitable for your home at our showroom. 
External Doors In Glasgow
Looking for a new external door? Browse our full range online or our great selection at our showroom.
Personalised Customer Experience
Talk to us in our showroom and find the answers to all your door questions.
Get Hands-On With The Latest Releases
We love doors – plain and simple! In fact, we're so passionate about them that we even have our own internal doors range manufactured especially for our customers. They're what we know best, and we want to help all of our customers find the doors that are right for them. The best way to do this is to let all of our customers see what they can buy. If we can share our passion for our products with you, then we've done our job right.
If there's a certain 'look' for your doors that you're searching for, we can help you find it. We stock doors in various styles from multiple suppliers, including deanta, Dale, JB Kind, LPD Doors, XL Joinery, and our own range from Shawfield Timber. Even if you can't find what you were looking for on display, we have a number of brochures available from our suppliers for you to take away with you. Get all the latest trends and insights into the market right here with us.
No matter how broad or specific the question, we're here to answer as best we can. With years of experience in working with all kinds of customers and businesses, we know our doors inside and out. Want to know where to use a certain style of door you like? Is it available in other colours, or with glass panels? Does my door need to be a fire door if it's on this floor? We have the answers. (add FAQ link later too)
Inside our showroom is our helpful customer service desk. If you're not sure where to start, be sure to make a beeline right for us. The only thing we love more than our doors is helping our customers to the best of our abilities. No matter your requirements, let us do the legwork and help you find what you need.
Everything you need in one place
When trying on an outfit, we often like to bring along a few accessories to try with the main purchases to see how they'll look. It makes our decision-making and purchasing so much easier. It's much the same when it comes to buying new doors! You want to be able to visualise how your new door will look finished will all the customised features you're looking to add, but that can be difficult when looking at items separately on a website. At our showroom, we've made the process even easier.
You don't need to look far to find the door furniture and finishes you want for the new additions to your home. Simply take a look around the showroom and you'll find everything from new door handles, hinges, bearings, oils, and a lot more. We've found that even just being able to pick up a new handle and hold it against your chosen doors really helps with finalising the decision of which items are right to buy.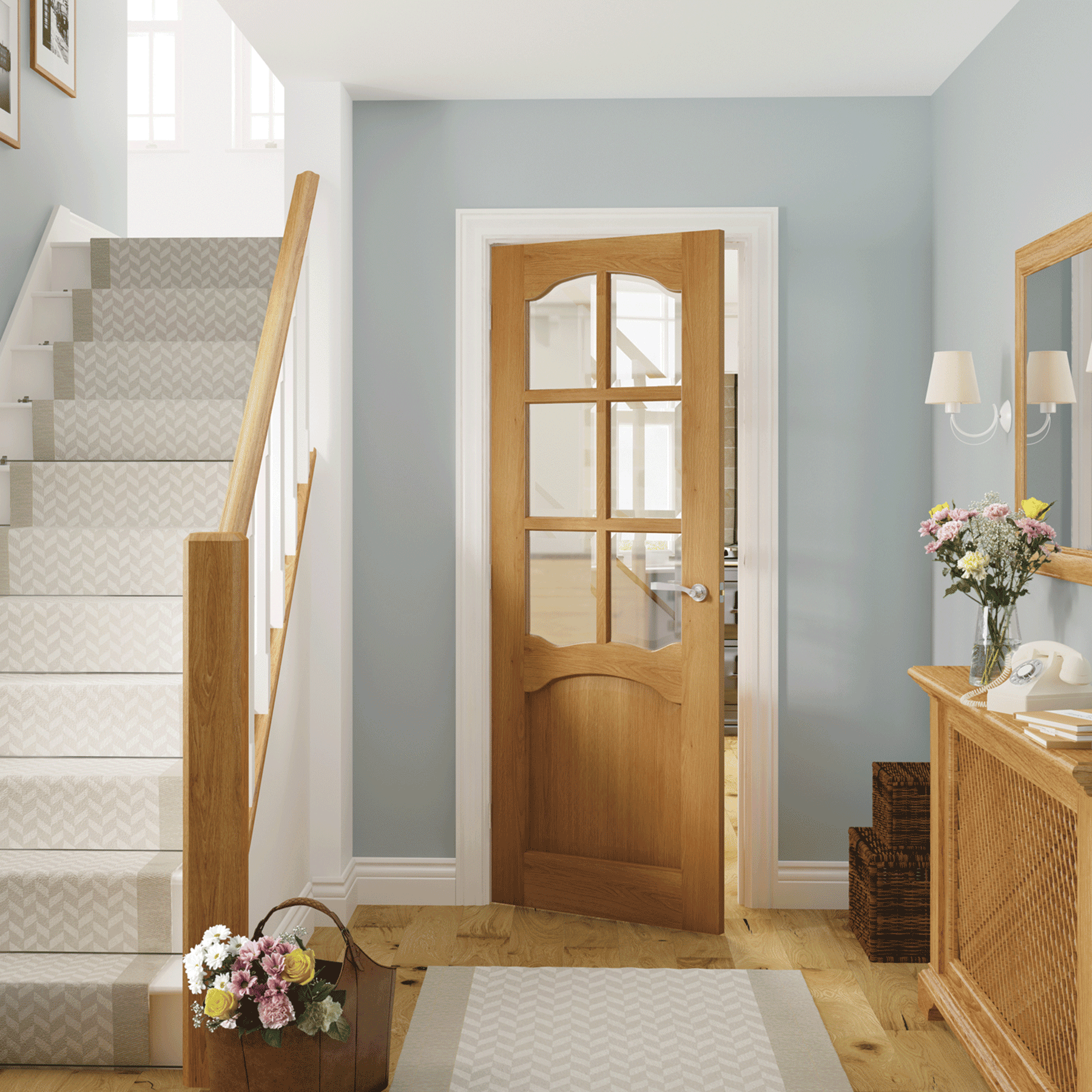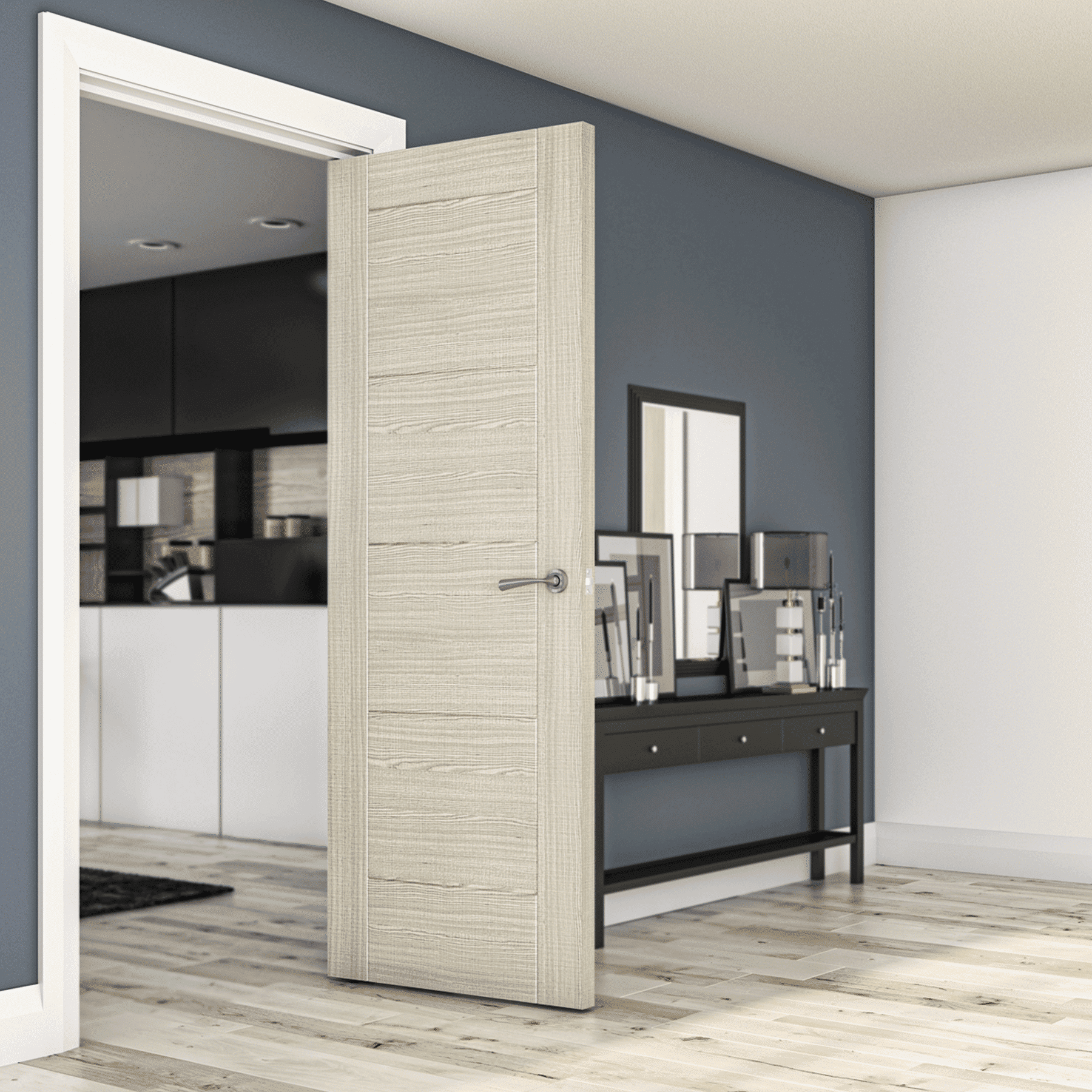 Stress-Free Door Shopping
Starting the search for what you need can be difficult. Who do you ask for help on which door to buy? Who can you trust to give you the right information on all those websites that are out there? It doesn't need to be complicated, and we want your shopping experience to be as streamlined as possible. It's as simple as popping in, taking a look, and asking us for any help you need.
No need to browse online and wonder which products best suit each door – you can take a look for yourself or seek out our expert advice on everything you need. Our team has helped both beginner DIY hobbyists and our regulars in the joinery trade, so there's always somebody on hand who is in the know about what you need.
As we are a specialist branch of Shawfield Timber operating out of the same warehouse, there's also a number of products on display at our showroom for those interested in decking and flooring. Take a look at everything we have to offer – you may be surprised by what you find! (Did we mention that some great new flooring goes nicely with your shiny new doors?) 
How to Find Us
At Shawfield Doors, we're lucky enough to be based in Rutherglen, just off the M8 in Glasgow. Follow along to the M74 and you'll find us. You can view our google maps location here.
For more information about our showroom or any of our products, contact us on 0141 613 2335 or email sales@shawfielddoors.co.uk